International
SEO Agency & Link building experts
Stop wasting time and hire experts
to grow your organic traffic 😉

Get your backlinks right!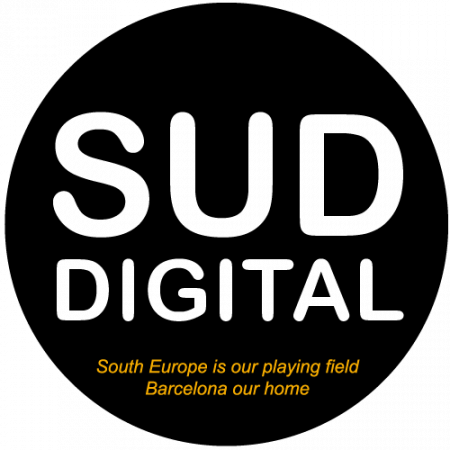 Sud Digital is a SEO agency with a quality-based and personalized approach and lots of experience in international link building. Our team of seo specialists is proud to work for leading European companies in fields like e-commerce, services and B2B. 
If your goal is to be amongst the top of organic search results in Google, then Sud Digital is your partner.
From SEO strategy to onsite optimisation and authority building, our proven approach will definitely give your website a boost towards organic traffic leadership in your sector.
We would love to help you to grow your traffic in Southern Europe and beyond!
Quality based link building
This is what Sud Digital has developed into an art. Over the years we perfectionated our link building strategy and processes, achieving success for lots of customers in many sectors, in half a dozen European countries.
SEO agency services with proven results
Good results start with a SEO strategy, keywords research and a SEO audit as a basis voor SEO copywriting and an appropriate link building strategy.
Over the past years we have grown exponentially in customers, amount of links and publisher database thanks to the great results we achieved with link building.
Highly relevant content is what brings you organic traffic and what triggers your visitors. Let us help you with your onsite content strategy!
Do you need immediate results? Our PPC experts generate relevant traffic, leads and sales to grow your business from day 1.
Organic traffic is the best way to profitable long term success! It's all about the right technology, relevant content and website authority.
The basis of Sud Digital's success is a data driven seo approach and clever technology enabling scalable processes. We help you to beat your organic competition!
Our affordable seo services stand for added value and tangible results helping small and medium enterprises to grow online.
We are used to work as a sparring partner and dedicated to exceed expectations following inhouse seo department guidelines.
Behind the scenes we help other agencies to have satisfied customers delivering excellent SEO results.
Curious what we can do for you?
Let's talk!
Worldclass tools to achieve outstanding performance

Sud Digital uses leading SEO tools to obtain the best possible results for our clients
Do you want to get more organic traffic? Do your seo efforts not lead to the results you expected? Is your team spending lots of time to achieve valuable links?